Lab Director
Dr. Domoff joined Central Michigan University in Fall 2016 and directs the Family Health Lab in the Department of Psychology. She completed her doctoral training at Bowling Green State University in Clinical Psychology (Child Clinical concentration) and post-doctoral training at the University of Michigan. In 2015, Dr. Domoff received a Ruth L. Kirschstein National Research Service Award (F32HD085684) from the NICHD to examine low-income mothers' beliefs about media and family mealtime practices as predictors of childhood obesity risk. Broadly, Dr. Domoff's research program seeks to promote the health and well-being of diverse, under-served children and families, with a specific focus on childhood obesity prevention and healthy media use. Dr. Domoff utilizes observational methodology, mixed-methods, and novel audio-recording technology to understand the potential impact of new media use on young children's health and development.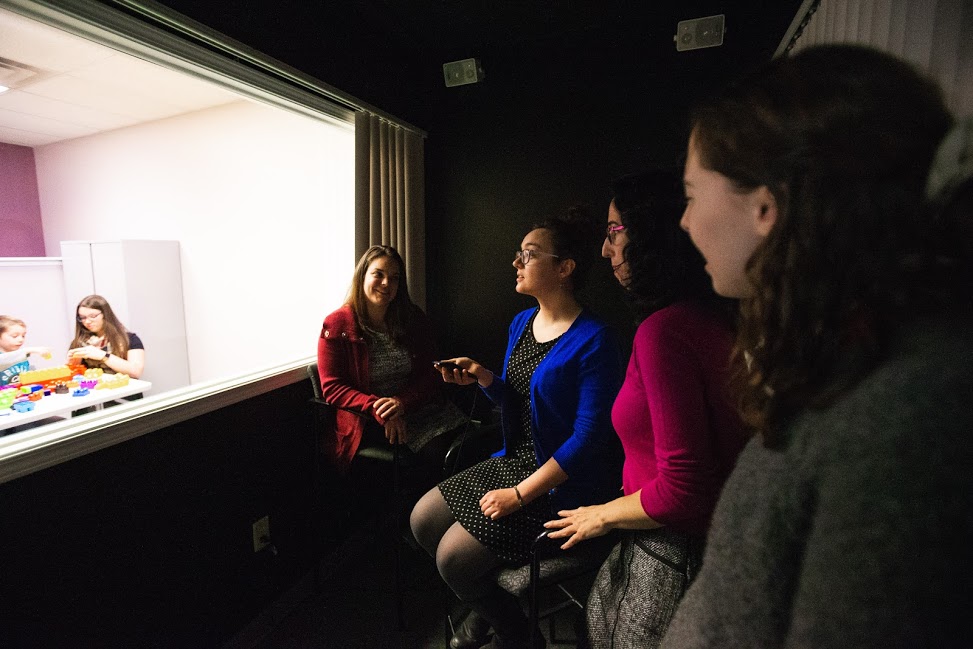 Graduate Students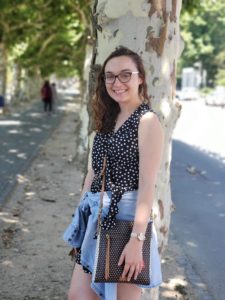 borge1al@cmich.edu
Aubrey Borgen joined the Family Health Research Lab in the fall of 2017. She completed her undergraduate degree at Minnesota State University Moorhead with a major in Psychology and minor in Juvenile Justice. She has experience coordinating the Child Development Lab at Minnesota State, along with providing services for children and adolescents in psychiatric treatment facilities. She is in her second year in the Clinical Psychology program at CMU, and plans to work with children and families in the future.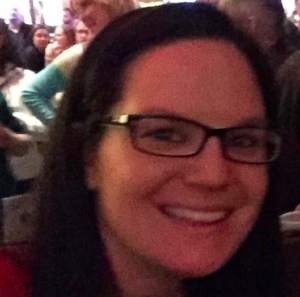 brenn1s@cmich.edu
Sarah Brenner completed her undergraduate degree at the University of Cincinnati majoring in Psychology. She is in her fifth year in the School Psychology Program, and is generally interested in behavioral interventions, externalizing behaviors, attention deficit hyperactive disorder, autism spectrum disorder, and low-incidence disabilities. She joined the lab as a way to broaden her research experience.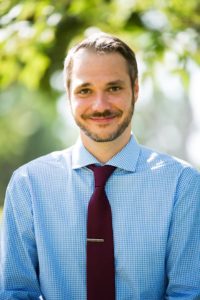 foley1r@cmich.edu
Ryan Foley is a first year graduate student coming from the University of Michigan where he earned a B.A. with distinction and honors in psychology. His research interests include video game usage and related health and social outcomes, adolescent phone and media usage and its relationship to health and educational outcomes, and generally contributing to the knowledge base of problematic media usage in adolescents and adults. He is passionate about making a difference in individuals lives and has relevant clinical experience working in educational and medical settings.
Research Assistants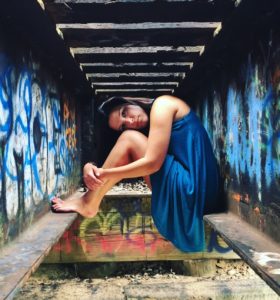 gerri1re@cmich.edu
Rachel Gerrie is a senior at Central Michigan University, majoring in psychology with a minor in American Sign Language. She joined the Family Health Lab in the fall of 2016 and has been heavily involved with various research projects that the lab has and will be conducting. She looks forward to exploring opportunities available to her at CMU and eventually picking a graduate program that will propel her into her career. She recently completed her Honors Capstone Project with Dr. Domoff as her advisor. During the 2018 spring semester, Rachel studied abroad and worked on original research with the Centre for Investigative Interviewing at Griffith University in Brisbane, Australia. On campus, she has been a conversation partner for exchange and transfer students learning English, and a member of the judo registered student organization. She is also enrolled in hip hop dancing at a studio in downtown Mount Pleasant.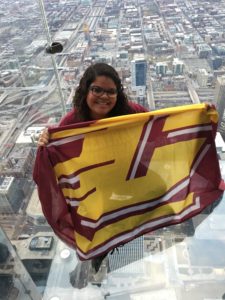 nicho3al@cmich.edu
Amy Nichols is a senior at Central Michigan University. She is majoring in Psychology/Sociology with a concentration in Social and Criminal Justice. Amy is participating in CMU's McNair Scholar program as a member of the 2018 cohort. Outside of her academic life at CMU, she is a Site Leader for Alternative Breaks and Vice President of Zeta Theta Pi local service sorority. Amy's plan after Central is to go off to graduate school and pursue a PhD in Criminal Justice.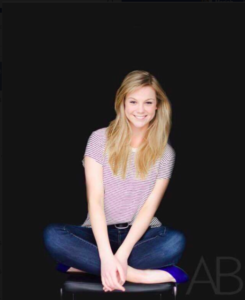 purol1mf@cmich.edu
Mariah Purol is a senior at Central Michigan University, majoring in psychology with a minor in family studies. She enjoys taking an active role in the research community, and, along with her work with the Family Health Lab, has assisted in research projects with CMU's Center for Applied Research and Rural Studies. In her hometown of Alpena, Michigan, Purol teaches independent living skills to those with mental illnesses and developmental disabilities. She is currently studying abroad in Limerick, Ireland, and plans on applying to graduate schools in the fall, pursuing a PhD in social and personality psychology.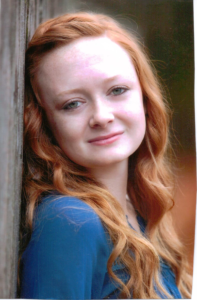 Chelsea Robinson joined the Family Health Lab in fall of 2016 as a research assistant.  As a senior at Central Michigan University, she focuses her studies on Exercise Science Kinesiology with minors in Dance and Community Health. After graduation, Chelsea plans to work in the public health field and pursue a graduate degree in public health.  In addition to working on research, Chelsea coordinates the Adopt-A-Grandparent program in the Mary Ellen Brandell Volunteer Center and is a site leader for the Alternative Breaks program.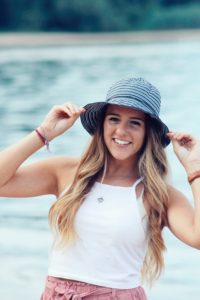 barke2sm@cmich.edu
Sarah Barker is a senior majoring in sociology with a concentration in youth studies and a minor in family studies at Central Michigan University. She entered the Family Health Lab in hopes of gaining research experience as a Ronald E. McNair and Honors scholar in the summer of 2018 and to work with Dr. Domoff to develop an original research endeavor involving children's perceptions of parental social support and screen time. Sarah is particularly interested in social class differences in educational experiences, children's perceptions of poverty, and resilience among oppressed populations and will be applying to graduate programs pertaining to these interests. She has volunteered as a youth basketball coach for the Mount Pleasant Parks and Recreation program, plays intramural volleyball, and recently helped renovate the local homeless shelter.
avery1kl@cmich.edu
Katie is a sophomore at Central Michigan University, majoring in psychology and planning on minoring in nutrition. She joined the Family Health Lab in the spring of 2018. Katie aspires to work with individuals who have disordered eating habits in a therapy setting. Her interests include singing, swing dancing, and traveling. She studied abroad this previous summer in Europe, and hopes to study abroad again soon. Katie is excited to continue working in the lab to get more involved within the research community at CMU.